April 10, 2022
In this article, ISC would like to highlight some of your recent thoughts and experiences getting jobs at international schools in 2022. It is April, so we are getting closer to the end of the hiring season. If you don't have a position secured, you might be feeling a bit nervous about your prospects.
The landscape for getting an international school teaching position has certainly changed in the last 10 years. And if one thinks about 20 years ago, some people might have the perspective that the power of the international school job market was definitely in the hands of a teacher. The most experienced international teachers would remember these days of glory.
Surely, there are multiple factors that come into play for both the international school and the teacher that affect their decision-making processes. It can be a very rocky past to bring the teacher and the school together in harmony.
A lot of frustration and maybe even confusion can occur for both stakeholders from when a vacant position becomes available to when it is filled. The lack of clarity about what is happening during that process is the most frustrating part, especially for the teacher candidates.
We asked five seasoned international school teachers their thoughts on some or all of the following questions:
• Who has more of the power right now: schools or teachers? and why do you think this?
• How easy was it for you to find your last international school teaching placement? Please explain.
• What advice would you give to a recruiting teacher still looking for a job at an international school in April?
• Does having connections at an international school help and/or having lots of relevant teaching experience help in your job search? Please explain.
Thoughts from an international school teacher currently working in SE Asia.
I don't like the word power.
So much depends on the candidate's experience and capabilities, and also on the type of school. Most people are chasing the dream of a beautiful location, great school community, and high salary. Those schools can pick and choose. Other good schools with less budget in more challenging locations find it harder to recruit.
People who have too high expectations, mediocre references, and poorly constructed applications find it harder to recruit. People should be more intelligent about how they use social media and represent themselves. Not many schools are looking for people with self-serving agendas!
Thoughts from an international school teacher currently working in Central Europe.
I was recruiting this year and I signed a contract before the winter break in December. I had a shortlist of schools around the world that I was interested in working at and nearly all of them posted a position between September and December that fit my qualifications. (After I accepted the job, even more positions were posted.)
I was really happy that I had a lot of great places to even apply to, this time around. I had read online in some forums and groups that some people felt there "weren't a lot of jobs this year" comparatively speaking, but it's always a game of how many positions are open that are a match for your skills and qualifications. Each year is different.
I would say that a history of working at great schools, and connections/excellent references always help add something to an already great resume.
Thoughts from an international school teacher currently working in Vietnam.
As a maths teacher with PGCE and QTS but no maths degree I normally find I have to wait a while for the market to swing in my favour, normally April or May. This year has been different. I updated my details on teach horizons and 3 schools interviewed me in the first week. 2 made me an offer and the third said I would get a second interview. I took one of the first two and I'm off to Thailand in the summer. All done and dusted before the end of Feb. Very early for me so I guess the power is with the teacher
Thoughts from an international school teacher currently working in Taiwan.
I think for who has the power, it really depends on the individual schools and teachers. I applied to many schools via different platforms this season and had many interviews. It wasn't easy but I ended up with 2 solid offers from good schools. I accepted in November and that is very early compared to what I have been used to. If one has a solid network of people someone at a school you're interested in, then that can certainly give you a leg up. For me this time around, I believe it was my subject (economics) and my experience that helped me get interviews and offers. I think if teachers are still looking now, they should be persistent as people drop out of contracts and some very good schools are still looking now.
Thoughts from an international school teacher currently working in Oceania.
How easy? It wasn't. While I did secure an appointment in May of 2020 for an August start, on the first day of school, the corporation announced our school was closing permanently by 31 December. I had a six-month unemployed period trying to find another posting.
Connections? Vital, especially given my age and experience level (both high). It appears that most heads/hiring officials don't bother to read introductory letters where I explicitly explain I come with my own health cover and the school doesn't have to pay for it. I know some schools that are forcing highly experienced teachers out to cut their HR costs.
Issues: Aside from the obvious of a slow return to anything resembling normal, I have had school heads tell me to my face that a certain country has a mandatory retirement age… and while partially true, as a legal resident of that country, I know that mandatory age is only applicable to government workers, not to non-government entities.
These statements were submitted anonymously by ISC members.
continue reading
September 19, 2011
http://www.dubaifaqs.com/  has some excellent insight on the ins and outs of teaching at international schools in the UAE.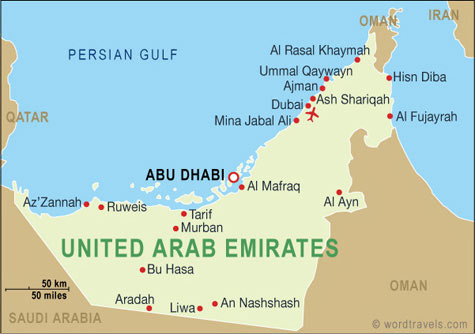 There are for sure a fair amount of "international schools" in the UAE.  When that is the case for a country, there usually are a lot of differences that are very important to keep in mind as you are interviewing with some of them.  That is surely the case with the many "international schools" all over China.
Sections International School Community would like to highlight:
They came up with a list of schools that were deemed the "best" in UAE.  They first explained though a bit about how they came up with the list.
– This list is our very subjective opinion only. By "best" we mean relatively professional working environment, administration for the most part is supportive of teachers in a professional capacity, resident visas are organised promptly, salaries and benefits package are decent to good (roughly AED 15k-20k per month in 2010-2011), salaries are paid on time, and teachers should suffer from minimal or no bureaucratic hassles on arrival, during employment, or when departing.
– If a school is not in the list below, that doesn't mean it is necessarily bad (although there are plenty that are), but it's not regarded as one of the best ones, or we don't have enough information to add it to the list. The list is deliberately kept short.
– Jobs at schools in this list are usually hard to come by. You're unlikely to find them advertised on job websites. Best approach directly to the school early in the academic year, and/or keep an eye on the specialist teaching recruitment agencies and publications. You'd be expected to have at least 2 years experience, be properly qualified, and have achievements that make you stand out from the crowd.
– Many schools (and companies in general) in the UAE often make things particularly difficult for departing teachers, attempting to withhold gratuity and/or other payments that are due to them.
– Before whining and jumping up and down, teachers should at least check the UAE labour law since confusion over contracts and other employment related matters is common in the UAE.
– Schools in this list are usually western or international curriculum. Even the better Asian curriculum schools still have relatively low salary scales.
– Schools in this list usually coincide with schools that are also the best for students, in the opinion of parents.
Best schools for teachers in Abu Dhabi

– American Community School (ACS-Abu Dhabi) – US curriculum (not related to the American International School of Abu Dhabi)
– Al Khubairat British School Abu Dhabi (BSAK)
Schools worth trying in Abu Dhabi if you can't find a job at one of the best ones
– Al Raha International School
– Brighton College Abu Dhabi (new in September 2011 so we're not sure yet)
Best schools for teachers in Dubai

– American School in Dubai (not related to the American International School of Dubai)
– DESC (Dubai English Speaking College)
– DESS (Dubai English Speaking School)
– JAPS (Jebel Ali Primary School)
– JASS (Jebel Ali Secondary School)
– JESS (Jumeirah English Speaking School)
– JPS (Jumeirah Primary School)
Schools worth trying in Dubai if you can't find a job at one of the best ones
– Dubai International Academy (maybe)
– Jumeirah College (maybe)
– Repton School Dubai (maybe)
Teacher job satisfaction in Abu Dhabi – mid 2011 survery
A WAM news report 15 August 2011 had the headline Teachers' professional satisfaction rate in Abu Dhabi Schools is as high as 78.3%. The conclusion was the result of a survey conducted during June and July 2011 whereby 5022 public and private school teachers completed a questionnaire on the ADEC web portal. It wasn't clear from the report how random the survey was or how participants were chosen.
There was a confusing line in the report about overall job satisfaction (the first question) which said … related to the teacher's salary and as predicted, the levels of satisfaction were relatively low, in both public and private sectors, with 31.9 in the public sector and 43.8 in the private sector (but didn't say who made the prediction or when it was made). Presumably referring to a component asking about pay and salaries. Whereas the first paragraph of the report said A recent survey conducted by Abu Dhabi Education Council (ADEC) on teachers' job satisfaction in Abu Dhabi Schools showed a satisfaction index in public schools of 77.7% while in private schools, it reached 78.9.
The National had a slightly different slant on the survery, with a headline on 16 August 2011 that said Teachers criticise apathetic parents, and highlighted that In a survey of 5,000 teachers, carried out by the Abu Dhabi Education Council (Adec) last month to gauge job satisfaction, it was found that 76.3 per cent of public school teachers and 67.3 per cent of private school teachers were unhappy with behaviour in the classroom.
Salaries for teaching jobs in Dubai and the UAE
There is supposed to be a minimum teacher salary of 2,000 dhs/mth in the UAE according to the UAE Ministry of Education (for most jobs in Dubai there is no minimum salary) but some schools try to pay less than that, at least according to several press articles. See the teacher salaries in Dubai discussion. Update (16 June 2010): the minimum might be higher – Gulf News reported that Asian schools teachers are among the lowest paid in the market with the minimum salary fixed at Dh2,500 by the Ministry of Education. Figure unconfirmed. Update again (22 February 2011): the minimum is apparently still AED 2,000 per month – Emirates Business 24-7 reported that Currently, most teachers in schools with Indian curricula earn less than Dh2,500 – just above the UAE Ministry of Education's minimum wage cap of Dh2,000.
Salary range for classroom teachers is 1,000-6,000 dhs per month for most government schools and 1,000-20,000 dhs per month for private schools. Schools with IB, UK or US curriculums usually pay the highest – the better ones are 10,000-15,000 dhs per month (with accommodation, flights etc included), at the top of the range secondary school teachers could get over 20,000 dhs per month. Indian schools pay about 2,000-4,000 dhs per month. Other Asian schools are similar, other European schools are closer to UK/US curriculum schools with their packages.
For example, a British curriculum school in Abu Dhabi (unnamed) was advertising in August 2010 for a primary school teacher to KS1 with salary range of AED 11,000-15,000. Benefits included family housing, flights, medical, free schooling for 2 children (presumably if they attend the same school as the employee, not clear if fees paid to send them to another school). School claimed to be offering one of the top Abu Dhabi international school teacher salaries.
The ADEC was offering Abu Dhabi teaching jobs in their Abu Dhabi PPP schools program which started in 2006, with salaries advertised up to AED 20,000 per month from some providers. But that's a maximum. Range is probably something like AED 5,000 to 20,000 per month.
In the list of Dubai schools, if there is no teacher salary information, the school fees will give an indication of the salaries on offer. Divide the annual secondary school fee by 3 to get a very approximate monthly salary figure, or divide the primary school annual fee by 2. Reduce the result by 25% for profit-making schools. This should give you a mid to high point on the school salary scale.
Teachers should check carefully what the salary package includes. Most overseas hire packages will include accommodation (which can vary from very good to slum), medical (which can also vary substantially – a government health card is only regarded as a bare minimum), return flights once a year (if the school insists on making bookings for you, this can be an aggravating experience). Some will include allowances for transport and utilities, and free or reduced tuition charges for children attending the same school.
If a school offers an accommodation allowance instead of accommodation, it is likely to be insufficient for good accommodation – assume it will cover about 50% of your rental costs (which are normally paid one year in advance in full). Especially in Dubai and Abu Dhabi, and until 2009 at least, it's difficult to even find properties for rent.
Teachers on local contract hires will normally not be offered any of the above and may find it difficult financially if they have to cover their own accommodation costs – rental properties are very expensive in Dubai and Abu Dhabi.
Check also the policy for salary increments. Some schools do not move teachers up a salary scale irrespective of years of service or additional qualifications gained.
continue reading
September 4, 2011
International Schools for Bangkok and Thailand
Wow!  There are many international schools in Thailand.  Actually, a high number of visits to International School Community each month are from Thailand.  So, it is no surprise that there are many people wanting information about the international schools there.
The website has a great map of all the international schools in Thailand.
It also has all the international schools listed in a table which shows which curriculum each school has, the city it is in, the level of education they provide to students and main language of instruction.
Other highlights from this page:
"We are often asked for 'foreign schools' in Bangkok and Thailand. None of the international schools in Bangkok and Thailand is really a 'foreign school' since they are all accredited by the Ministry of Education in Thailand, a legal process that eventually makes them Thai schools. International schools use a foreign curriculum, as opposed to the national Thai curriculum, from the United States, United Kingdom, Singapore, Switzerland, Germany, Australia etc."
"An international school is loosely defined as a school that promotes international education, either by adopting an international curriculum such as that of the International Baccalaureate or Cambridge International Examinations, or by following a national curriculum different from that of the country the school is located in. These schools cater mainly to students who are not nationals of the host country, such as the children of the staff of international businesses, international organizations, foreign embassies, missions, or missionary programs. Many local students attend these schools to learn the language of the international school and to obtain qualifications for employment or higher education in a foreign country"
So, who wants to work in Thailand???
Check out the international schools listed in Thailand on International School Community.

continue reading