October 23, 2022
Our Job Vacancies feature (premium membership required) was launched just over two years ago, but its popularity already exceeds all our expectations. With our members submitting these job vacancies, each of their submissions helps another teacher find new and interesting positions at international schools worldwide. Every job vacancy submission helps schools around the globe reach new people who might just be the perfect fit for the position.
We would hereby like to thank the ISC Community for all of their 4900+ submissions (Oct 2022)
Check out this video from our Youtube Channel that highlights our job vacancy page.
Submit the job vacancies you know about today at your international school and earn free premium membership! You get one week of free premium membership for every job vacancy you submit.
Looking at all the submitted job vacancies so far, we would like to share a few statistics that we found.
So far 4916 job vacancies have been submitted in just over three years.
We have designed the job vacancies page to keep all of the submitted job vacancies on one page, even if they have expired.  We wanted our members to see which job positions have shown up for a school over time, and how many times a certain job position has shown up over time as well. For example, maybe if the school has just posted about the job position you are looking for last month, that position probably won't show up the following month or the following year or two for that matter. Or if the position keeps showing up for a school, one might wonder why they are consistently having that job available each year. The expired job vacancy postings are clearly marked, so it is clear which ones are active or not.
There have been job postings submitted in a number of countries from around the world:
• Singapore
• India
• Indonesia
• China
• Spain
• Japan
• USA
• Hong Kong
• Italy
• UAE
• Turkey
• Uganda
• Thailand
• Malaysia
and many more…
There have also been job postings submitted for a number of school positions:
• EAL Teacher: Around 100
• Science: Around 380
• Maths: Around 400
• History: Around 60
• Classroom Teacher: Around 140
• PE: Around 90
• Business Teacher: Around 80
• Design Teacher: Around 110
• Art Teacher: Around 380
• Principal: Around 130
and many more…
We are so glad that we have added this feature to our website. If you have a good story of how our posted job vacancies led to you getting an interview and eventually an offer, let us know by writing to us via our Contact Us page.
continue reading
October 13, 2011
Highlighted article from the Matador network: English teacher Amy Villagio shares about getting hired for international school jobs.
She talks about her experiences attending the UNI Overseas Recruiting Fair in Iowa.
Sections of the article that we would like to highlight:
"One of the hallmarks of the international teaching job fair experience is the sign-up period. This is somewhat akin to a cattle stampede. Tables are set up in a huge room arena-style, and candidates head to their top schools, turning in their invitation if they have one and signing up for a time slot, or turning on the sales pitch and angling to get into any remaining interview times. Beforehand you've done your country research, noted all available jobs in your subject area, and prioritized according to countries, schools, and assignments. Now it's down to following your carefully mapped-out plan of which table to go to first."
The sign-up period at international school recruitment fairs are tough. They are full of excitement and anticipation.  Waiting in lines with your potential competition is nerve-wracking.  The general idea is that the schools with the longer lines are the more desirable and better international schools to work at.  One time at a recruitment fair one of our staff went to the American International School Budapest was the school with the longest line.  Another time at the UNI fair one of our staff members noticed that Shanghai American School – Puxi was the winner of the longest line.  Somehow word gets around about these schools and all the candidates want the opportunity to work there.  These schools get to be really picky.  Just taking resumes at the cattle call and giving the message out: "We'll call you if we would like to set up an interview."  Sometimes it is very important to "carefully map-out" your plan of attack during this time of the recruitment fair.  If you are too slow to get to a school, their interview schedule will have already been filled with other candidate interview times.  Sometimes it is good to wait in line if that is the case.  Really though, most candidates goals should be to get as many interviews as possible as they tell you it is good interview practice going to interviews even if the school is not one that may or may not interest you.
"I interviewed with schools from Germany, Kuwait, Syria, and Thailand. Finally, I was down to my interview with the school in Cameroon. Here I got the hard sell – "I'm offering you the position, you've got about five minutes to decide, you're my number one candidate, I've got other English teacher interviews after yours and I can't guarantee this later on…I took it. Later I drove back to Colorado, racking up ridiculous cell phone charges calling friends and family and announcing in gleeful shock: "I'm going to Africa!"
The moment of "you have 5 minutes to decide" is an awesome feeling, even if being really stressful.  We have all been in moments when you future is on the brink of a big chance…all based on your one word answer "yes or no."  Earlier in the article the woman in the article she stated that she was excited that she had received a request in her box to interview at one of her top schools that she wanted to go to in Eastern Europe.  Then throughout the crazy, up-and-down experience of the recruitment fair, she ended up take a job in Cameroon.  It is amazing how you can go from really wanting to go work at one international school to then accepting at job at a completely different one.  Unbelieveable!
"This time it was different – I was signed up with ISS, International School Services, and had purchased a bank-breaking ticket from Cameroon to Bangkok, plus reserved rooms at the Shangri-La. Administrators had access to my file beforehand, and started contacting me for interviews right away. With the advent of Skype and the often exorbitant expenses (did I mention I had already bought a ticket from Cameroon to Thailand?), fairs are quickly on their way to becoming obsolete.  An administrator from a little school in Kaohsiung, Taiwan, a city I'd never heard of before, and I started talking. Several skype interviews later, he offered me the position, and I took it."
Thank goodness!  We are so happy to hear that Skype is making its way towards a new way to hire teachers at international schools.  Yes it is more ideal to meet in person with the people that are interviewing you.  Actually, it is more ideal if you can actually interview with the people from the school at their school!  However, Skype is the next best answer to this whole ordeal.  It is good for the environment and good for the pocket book for both parties involved.  Unfortunately, in this woman's experience, she had already bought a plane ticket to go to the recruitment fair when she got the position after interviewing over Skype.  Oh well, you must always be prepared.  Sometimes there are sacrifices that you must be ready to deal with when you are on the hunt for your next job at an international school.
continue reading
September 19, 2011
http://www.dubaifaqs.com/  has some excellent insight on the ins and outs of teaching at international schools in the UAE.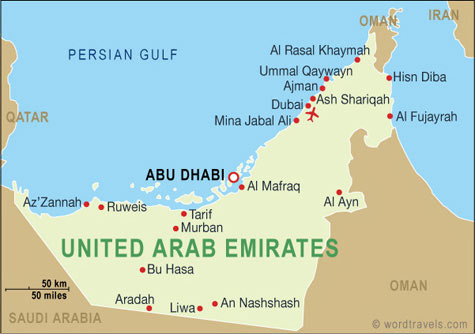 There are for sure a fair amount of "international schools" in the UAE.  When that is the case for a country, there usually are a lot of differences that are very important to keep in mind as you are interviewing with some of them.  That is surely the case with the many "international schools" all over China.
Sections International School Community would like to highlight:
They came up with a list of schools that were deemed the "best" in UAE.  They first explained though a bit about how they came up with the list.
– This list is our very subjective opinion only. By "best" we mean relatively professional working environment, administration for the most part is supportive of teachers in a professional capacity, resident visas are organised promptly, salaries and benefits package are decent to good (roughly AED 15k-20k per month in 2010-2011), salaries are paid on time, and teachers should suffer from minimal or no bureaucratic hassles on arrival, during employment, or when departing.
– If a school is not in the list below, that doesn't mean it is necessarily bad (although there are plenty that are), but it's not regarded as one of the best ones, or we don't have enough information to add it to the list. The list is deliberately kept short.
– Jobs at schools in this list are usually hard to come by. You're unlikely to find them advertised on job websites. Best approach directly to the school early in the academic year, and/or keep an eye on the specialist teaching recruitment agencies and publications. You'd be expected to have at least 2 years experience, be properly qualified, and have achievements that make you stand out from the crowd.
– Many schools (and companies in general) in the UAE often make things particularly difficult for departing teachers, attempting to withhold gratuity and/or other payments that are due to them.
– Before whining and jumping up and down, teachers should at least check the UAE labour law since confusion over contracts and other employment related matters is common in the UAE.
– Schools in this list are usually western or international curriculum. Even the better Asian curriculum schools still have relatively low salary scales.
– Schools in this list usually coincide with schools that are also the best for students, in the opinion of parents.
Best schools for teachers in Abu Dhabi

– American Community School (ACS-Abu Dhabi) – US curriculum (not related to the American International School of Abu Dhabi)
– Al Khubairat British School Abu Dhabi (BSAK)
Schools worth trying in Abu Dhabi if you can't find a job at one of the best ones
– Al Raha International School
– Brighton College Abu Dhabi (new in September 2011 so we're not sure yet)
Best schools for teachers in Dubai

– American School in Dubai (not related to the American International School of Dubai)
– DESC (Dubai English Speaking College)
– DESS (Dubai English Speaking School)
– JAPS (Jebel Ali Primary School)
– JASS (Jebel Ali Secondary School)
– JESS (Jumeirah English Speaking School)
– JPS (Jumeirah Primary School)
Schools worth trying in Dubai if you can't find a job at one of the best ones
– Dubai International Academy (maybe)
– Jumeirah College (maybe)
– Repton School Dubai (maybe)
Teacher job satisfaction in Abu Dhabi – mid 2011 survery
A WAM news report 15 August 2011 had the headline Teachers' professional satisfaction rate in Abu Dhabi Schools is as high as 78.3%. The conclusion was the result of a survey conducted during June and July 2011 whereby 5022 public and private school teachers completed a questionnaire on the ADEC web portal. It wasn't clear from the report how random the survey was or how participants were chosen.
There was a confusing line in the report about overall job satisfaction (the first question) which said … related to the teacher's salary and as predicted, the levels of satisfaction were relatively low, in both public and private sectors, with 31.9 in the public sector and 43.8 in the private sector (but didn't say who made the prediction or when it was made). Presumably referring to a component asking about pay and salaries. Whereas the first paragraph of the report said A recent survey conducted by Abu Dhabi Education Council (ADEC) on teachers' job satisfaction in Abu Dhabi Schools showed a satisfaction index in public schools of 77.7% while in private schools, it reached 78.9.
The National had a slightly different slant on the survery, with a headline on 16 August 2011 that said Teachers criticise apathetic parents, and highlighted that In a survey of 5,000 teachers, carried out by the Abu Dhabi Education Council (Adec) last month to gauge job satisfaction, it was found that 76.3 per cent of public school teachers and 67.3 per cent of private school teachers were unhappy with behaviour in the classroom.
Salaries for teaching jobs in Dubai and the UAE
There is supposed to be a minimum teacher salary of 2,000 dhs/mth in the UAE according to the UAE Ministry of Education (for most jobs in Dubai there is no minimum salary) but some schools try to pay less than that, at least according to several press articles. See the teacher salaries in Dubai discussion. Update (16 June 2010): the minimum might be higher – Gulf News reported that Asian schools teachers are among the lowest paid in the market with the minimum salary fixed at Dh2,500 by the Ministry of Education. Figure unconfirmed. Update again (22 February 2011): the minimum is apparently still AED 2,000 per month – Emirates Business 24-7 reported that Currently, most teachers in schools with Indian curricula earn less than Dh2,500 – just above the UAE Ministry of Education's minimum wage cap of Dh2,000.
Salary range for classroom teachers is 1,000-6,000 dhs per month for most government schools and 1,000-20,000 dhs per month for private schools. Schools with IB, UK or US curriculums usually pay the highest – the better ones are 10,000-15,000 dhs per month (with accommodation, flights etc included), at the top of the range secondary school teachers could get over 20,000 dhs per month. Indian schools pay about 2,000-4,000 dhs per month. Other Asian schools are similar, other European schools are closer to UK/US curriculum schools with their packages.
For example, a British curriculum school in Abu Dhabi (unnamed) was advertising in August 2010 for a primary school teacher to KS1 with salary range of AED 11,000-15,000. Benefits included family housing, flights, medical, free schooling for 2 children (presumably if they attend the same school as the employee, not clear if fees paid to send them to another school). School claimed to be offering one of the top Abu Dhabi international school teacher salaries.
The ADEC was offering Abu Dhabi teaching jobs in their Abu Dhabi PPP schools program which started in 2006, with salaries advertised up to AED 20,000 per month from some providers. But that's a maximum. Range is probably something like AED 5,000 to 20,000 per month.
In the list of Dubai schools, if there is no teacher salary information, the school fees will give an indication of the salaries on offer. Divide the annual secondary school fee by 3 to get a very approximate monthly salary figure, or divide the primary school annual fee by 2. Reduce the result by 25% for profit-making schools. This should give you a mid to high point on the school salary scale.
Teachers should check carefully what the salary package includes. Most overseas hire packages will include accommodation (which can vary from very good to slum), medical (which can also vary substantially – a government health card is only regarded as a bare minimum), return flights once a year (if the school insists on making bookings for you, this can be an aggravating experience). Some will include allowances for transport and utilities, and free or reduced tuition charges for children attending the same school.
If a school offers an accommodation allowance instead of accommodation, it is likely to be insufficient for good accommodation – assume it will cover about 50% of your rental costs (which are normally paid one year in advance in full). Especially in Dubai and Abu Dhabi, and until 2009 at least, it's difficult to even find properties for rent.
Teachers on local contract hires will normally not be offered any of the above and may find it difficult financially if they have to cover their own accommodation costs – rental properties are very expensive in Dubai and Abu Dhabi.
Check also the policy for salary increments. Some schools do not move teachers up a salary scale irrespective of years of service or additional qualifications gained.
continue reading